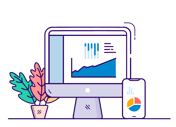 The Guide to a Successful Agency Kickoff Meeting
Get everything you need to know when preparing for your first strategy discussion with a digital marketing agency—all in one simple checklist.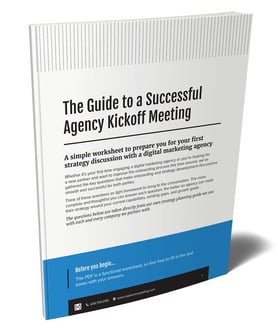 Start your digital marketing strategy off on the right foot.
Submit the form and get instant access to the worksheet.
We'll also send a copy to your inbox to read on your time.
Setting goals and identifying opportunities for improvement is key to marketing success
That's why we've put together this worksheet for you based on our own client onboarding process. It contains the major questions we ask every client, such as marketing challenges they want to overcome and information about the customers they serve.
Whether you've just started to look at partners or have already scheduled your first meeting, consider this a roadmap to help you and your agency work together to create a plan that targets your biggest opportunities and generates better results for your business.
This fillable worksheet contains questions about your:
Marketing needs, challenges, & goals
Ideal customers
Sales process
Marketing tools and software
Competitors
Content
& More
Who we are
Madison Marketing Group is a full-service digital marketing agency specializing in B2B lead generation, inbound content marketing, web design and development, and local marketing for law firms and other small businesses.
Located in Madison, WI we're a team of (mostly) Midwesterners serving local, regional, & national brands.