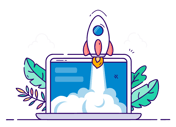 The Complete Digital Marketing Checklist: 2023
The in-house marketer's guide to reaching a larger audience and converting them into customers
Begin a new strategy with confidence—or enhance your current one
Whether you're a one-person digital marketing department or part of an in-house team, knowing where to invest your time and energy to get the best results can be a major challenge.
We put this marketing checklist together to provide a roadmap through basic steps you can take to start generating digital leads, from optimizing your website to investing in smarter online advertising in 2023 (and beyond).
If you're already online, compare your current digital marketing strategy against this checklist to ensure you're taking advantage of every opportunity.
Guidance for each stage of the campaign setup & implementation process
Curated to-do lists of best practices that set you up for success
Recent trends in digital marketing and how to respond
Who we are
Madison Marketing Group is a full-service digital marketing agency specializing in B2B lead generation, inbound content marketing, web design and development, and local marketing for law firms and other small businesses.
Located in Madison, WI we're a team of (mostly) Midwesterners serving local, regional, & national brands.